I must say I have Cabin Fever as the winter months here in the Adirondacks Mountains are much too long. So I decided to do a day trip to Troy, NY. This historic city has an area dedicated to several streets lined with antique stores.
My first visit was to a friend whom I had met through my travels on the internet. Her store is filled with Cottage Chic Furniture and Shabby Chic Treasures and she certainly has a talent for displaying her wonderful pieces.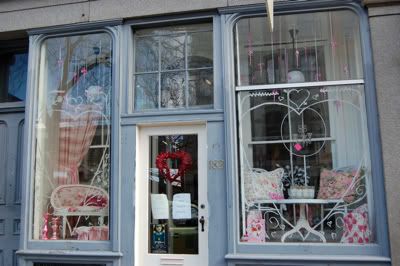 Pay a visit to her online site at www.vintagechicfurniture.com to see more of what her wonderful shop has to offer.
As I traveled further down the street I stumbled into a rather large Antique Gallery filled with a number of dealers offering anything from Primitive Antiques to Mid-Century Modern Furniture. The second floor featured an art gallery with the works of a fantastic artist Jennifer Lanne. I spent the next hour in amazement as I walked backed and forth admiring this artist which I would love to share with you.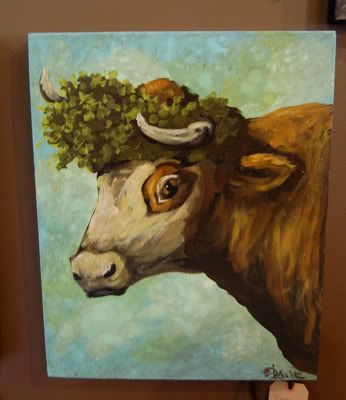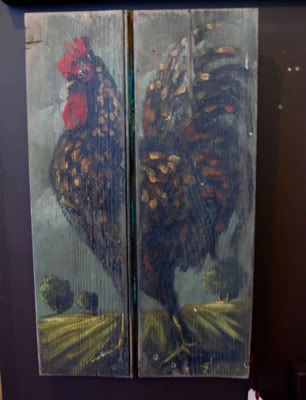 Jennifer's paintings are rich in color and story. Jennifer paints what she knows...floral, fauna and farm with brave strokes and drenched colors that tell of fond memories and vistas filled with possibilities. Her work is strong and bright, classic with a freshness of her own. Botanticals and landscapes are deliciously lush and thoughtful, while barnyard creatures poised and elegantly simple. Jennifer lives and works in her 1870's farm in Ballston Spa, New York. Her art has been featured in "Country Living" and "Romantic Homes" magazines. I hope to pay a visit to Jennifer soon with the possibility of having her works available at the Pink Pig.
I hope you enjoyed my photo's of a day in the country searching for antique treasures.
PS As a traveled down the road to my farmhouse, I could not help but stop to say hello to my new neighbors.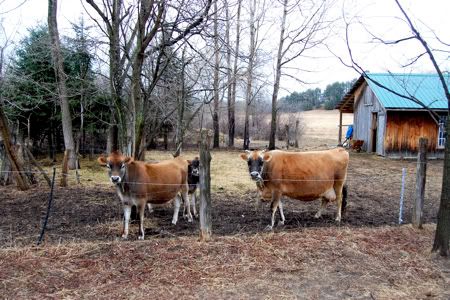 Loving Life in the Country!